Electric vehicles have been around for a long time. Still, they have experienced somewhat of a renaissance in the last ten years with the emergence of industry-leading companies like Tesla. The number of electric passenger cars used globally increased from close to zero to 10.2 million between 2010 and 2020. Owning an electric vehicle has become more affordable, practical, and fashionable. In electric cars, several topics draw particular attention within the industry. One of the most critical issues for manufacturers, designers, and users is charging stations. In this post, we wanted to highlight how the user experience of EV charging stations has evolved and how it can improve in the future. 
Electric Vehicle Charging Stations 
The history of electric vehicles is longer than most people expect. Since the 1800s, electric cars have been used worldwide, but the 'Charging Station' concept didn't become apparent until the 2010s. Today, EV Charging Stations, otherwise known as Electric Vehicle Charging Stations, are sprouting up everywhere across the U.S. and the world. In the past, you would have had to swap your battery out for a whole new battery for your electric vehicles to run for an extended period. Tesla wanted to break that mold. So they developed the first charging station for electric cars. It works just the same as a gas or petrol station. Drivers pull up to a charging station, pay, and plug in their vehicle. 
Nowadays, with thousands of charging stations across the United States, it's hard to imagine not seeing this simplistic approach to building a network of charging stations. But that wasn't always the case. Tesla had to make the first step and got a headstart on many other electric vehicle companies. This has been reflected in how different companies currently run their charging stations and how many struggles to keep up with Tesla's EV charging station experience.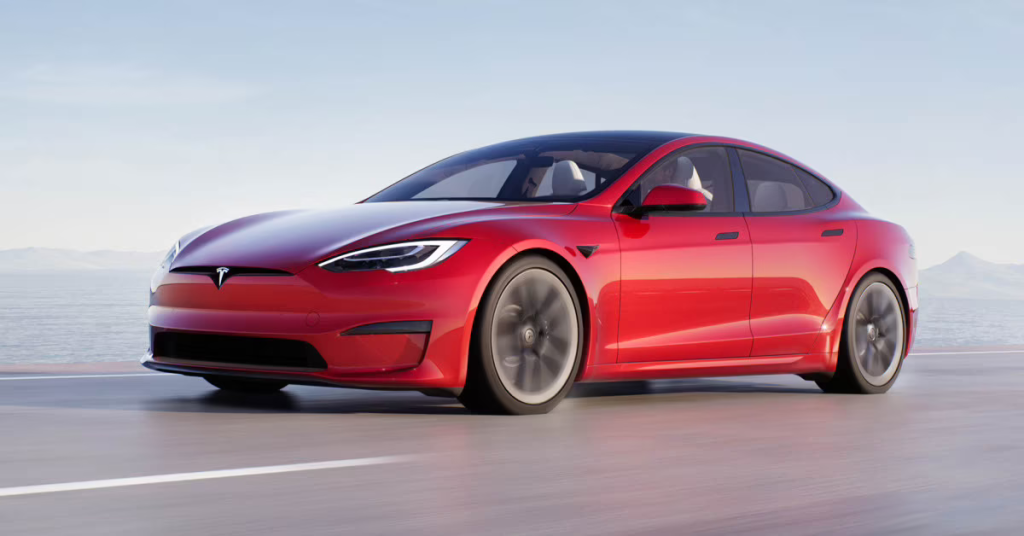 Image: Tesla Model S
Emerging Problems 
So what problems are companies experiencing in their attempts to keep up with the established UX of Tesla's charging stations? 
Many companies struggled with identifying users early on and did not know how to manage their user base to hold an RFID card to pay at their stations. This was one of the old pain points of EV charging stations, but plenty of pain points still emerge today. For example, today, many EV charging stations are still excessively loud during the charging process. Additionally, the cable lengths at the charging stations are often inconveniently short, and it can be difficult for users to even plug in their vehicle. 
On top of these problems sometimes even the charging station is broken and it's impossible to charge up your vehicle. Many charging stations also lack weather protection. Although this is not a vital issue, it still dramatically impacts the user experience. There are several problems with EV charging stations, and currently, the charging network in many countries is fractured.  
Tesla dominates the world of EV charging, and in 2020 they will own 7,600 supercharger stations compared to 1,400 owned by ChargePoint in North America. The good news for EV owners is that many proprietary networks like Tesla's charging stations are opening up to all EV owners. This increased accessibility is key to the future of electric vehicles. So, how can companies improve their network and make better use of previously proprietary networks that are now becoming more accessible? 
Solving the Urgent EV User Experience Problems
EV owners' central pain point is finding a place to charge their vehicles. In the past, it's hard to imagine owners not having to worry about where they might charge up. Many car companies have struggled with this dilemma since creating the cars themselves. Tesla has spent time perfecting the user experience of their charging station, and their work has been groundbreaking. A massive benefit for Tesla is that they are a software company more than a car company. This has a significant impact on how their EV charging network is displayed and run. They have a system that is attuned to modern user sensibilities, and they understand how the details of their interface impact their customer's experience. 
Tesla has solved the big user experience problem ("Where can I charge my vehicle?") by allowing drivers to set GPS routes and auto-populate the closest charging stations to help drivers never feel lost when they need to charge up. Furthermore, Tesla also provides users with detailed information on how fast a station charges, how much it costs to charge at a particular station, whether it's out of order or occupied by another car. Finding an EV charging station navigation represents all this necessary and valuable user experience information. Other electric car companies must take a cue from Tesla regarding designing their user experience for EV charging stations. They'll succeed by being open, connected, and informative about what is happening on a station-by-station basis. The EV companies that will endure for years to come will make their charging point experience transparent, interactive, and effective. 
To learn more about creating a first-class user experience, feel free to contact our UX experts here at Radiant Digital.