User Experience (UX) is about how your customers will interact with your brand. It is a vital part of your customer's journey, and the effectiveness of the UX will, more often than not, decide whether they want to keep interacting with your brand in the future. But, when creating and refining your brand, where does user experience fit in? This post will highlight why user experience is essential to branding and how success can be achieved by recognizing the link between UX and Brand. 
A lesson from Blackbeard
You may never have heard the name Edward Teach. But we're sure you've heard the name, Blackbeard. Edward Teach, the infamous pirate better known as 'Blackbeard,' knew how to create an enduring impression. As a result, he was feared on the open sea because of his actions, reputation, and image.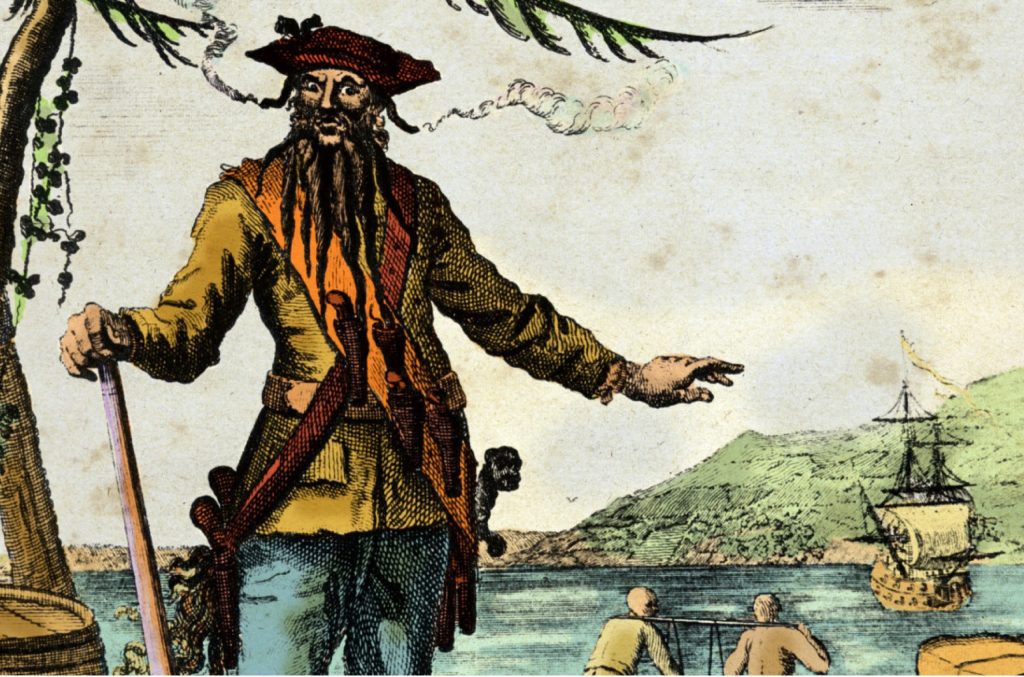 He struck an imposing figure dressed all in black, strapped up with pistols with smoke issuing from his hat from lit fuses as he stood on the deck of a ship bearing the famous skull-and-crossbones flag. His image endured because he understood the importance of branding. 
Brand in the age of digital experience
Branding has been around for thousands of years. Since we first started buying and selling goods, image and reputation have been significant. In the digital age, the meaning of brand has evolved. Consumers now have more touchpoints with brands than evermore. They also have a more excellent selection of products to choose from. Today a brand is more than an image or a logo. It is about the customers' complete experience, shaped by interaction design. 
Dirk Knemeyer, the social futurist and founder of Involution Studios, once wrote that "Brand represents the intellectual and emotional associations that people make with a company, product, or person [and]…Brand experience is the strategic approach to compelling people to take productive action through the integrated, coordinated planning and execution of every possible interaction that they have with your company or products".
A brand can be used to influence choice. And, as more companies adapt to the digital world, branding has evolved from simple messages into an all-encompassing experience.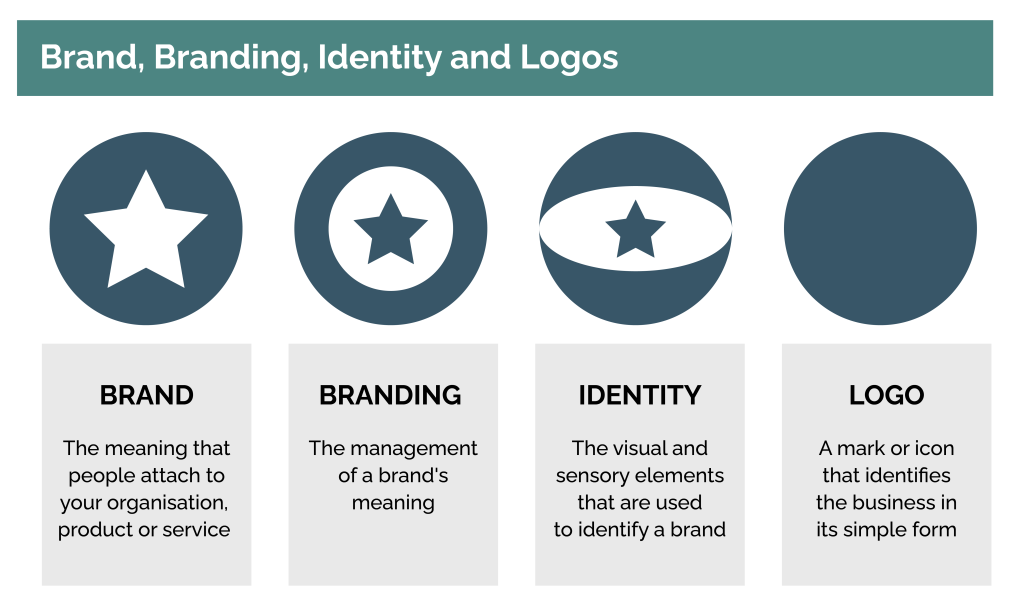 Components of brands: actions, tone, and visuals
The way a company looks talks and behaves all contribute to the way its brand is seen in the eyes of consumers. Today we experience brands not only through logos and press releases but through actions, tone, and visuals. 
Actions: 
Is the company keeping up with the times? Do they reflect their customer's values? For example, what are they doing to combat climate change? These are the sorts of questions that are asked by consumers in the digital world today. As a result, the actions of businesses in certain situations will contribute to how their brand is perceived. 
Tone:
The tone is about how your brand communicates. This can include everything from the text on your website to your marketing campaigns or the way your staff speaks to customers. 
Visuals: 
Visuals are the traditional elements of branding. This is about how the logo, the typeface, the videos, the social media marketing, and other graphic elements form together to portray the brand. 
The role of brand values, design, and visual content 
Brand values serve as a foundational element for UX. All ideas for design should spring from a solid understanding of what your brand is, what your brand aims to accomplish, and your customers' needs. Brand values feed UX, and in turn, UX shapes and define how the brand is seen and interacted with by customers. A visual identity is formed when several visual elements come together to help a business convey its brand message. This can refer to essential design elements like logos, colors, layouts, and typography but can also encompass infographics, images, marketing videos, and social media content. When users become accustomed to your visual identity through these features, their level of trust and engagement will increase.
Even if you have a strong brand identity, all design and visual content elements must enhance the user experience. Therefore, designers and marketers should work in tandem to create a visual identity for the company that is aligned with the brand identity and engaging for target customers. 
The role of brand values in user-centered design
Solid and well-defined brand values will help companies create a distinctive user-centered design. In turn, sophisticated user-centered design can also result in a framework that helps to emphasize the merits of your brand and draw more users in. At every stage of the user's journey, brand values can be a powerful tool to improve the experience. Through user-centered design, companies can create a user experience appropriate to their customer base, which can positively reinforce their customers' brand experience.
Connecting user experience and brand experience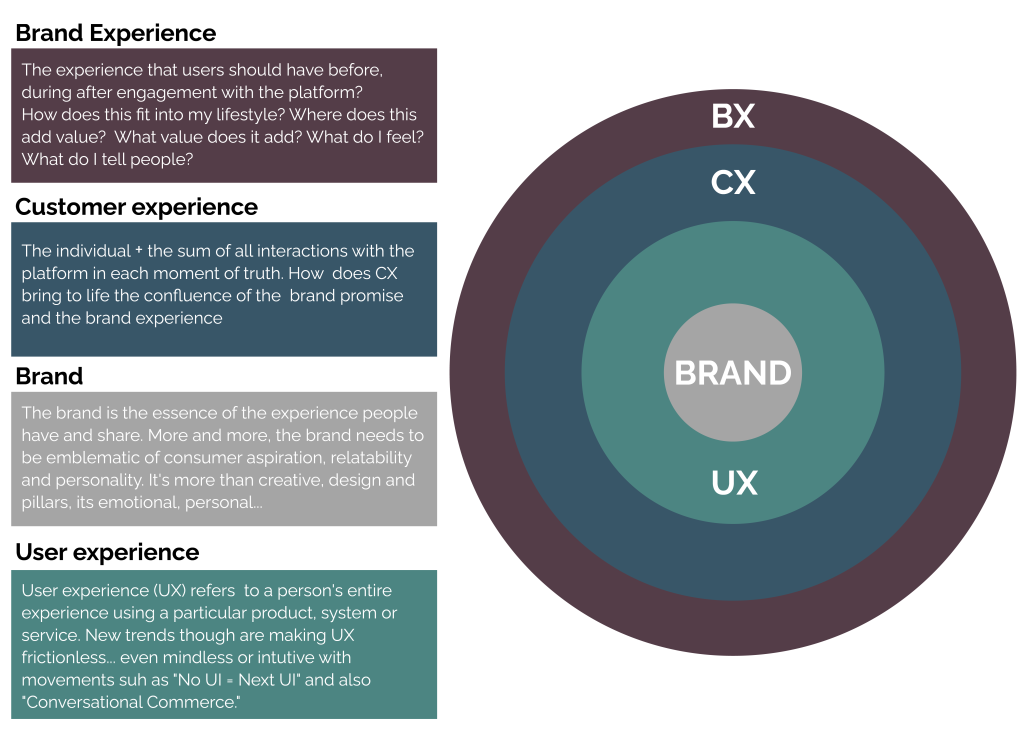 Ultimately to succeed, businesses must bridge the gap between brand promises and the actual user experience that customers have. In a digital world, there are more ways than ever before to align Brand and UX to ensure that interactions are authentic, valuable, and lasting. 
Here are some tried and tested tips to keep in mind. 
● 
Define your objectives and brand purpose
Communicate key objectives throughout your organization so that everyone who contributes to your brand's perception knows what the company is hoping to achieve and why. 
● 
Understand your customers
The user experience should match and exceed customer expectations. The best way to achieve this is by collecting and analyzing user data and feedback. This valuable information should help guide your design choices and help you create an experience that sticks with your customers. If more companies can tap into the connection between UX and branding, we may begin to see more exciting and enduring brands emerge worldwide. 
Conclusion
Why is user experience necessary to branding? Learn how the brand has evolved in the age of digital experience and how businesses can succeed by connecting UX and brand experience.