In today's businesses, the IT function is increasingly essential. With more and more services being digitized, products purchased online, and teams working remotely, the acceleration of digital transformation means IT teams are racing to support the resilience and growth of these functions by creating always-on, exceptional digital experiences for both customers and employees alike.
This race has seen an increased burden on IT service management teams, who are in many ways still tied to tools that enforce old ways of working and limit new ones. These teams depend on the seamless flow of work across development, IT operations, and business teams. But the pressure from all sides can lead to a loss of focus.
Indeed, only 21% of ITSM professionals always ensure that their end users/customers know what can be done and by when. Before we explain how ITSM can be applied effectively, let's look at what we mean by IT service management.
What is ITSM?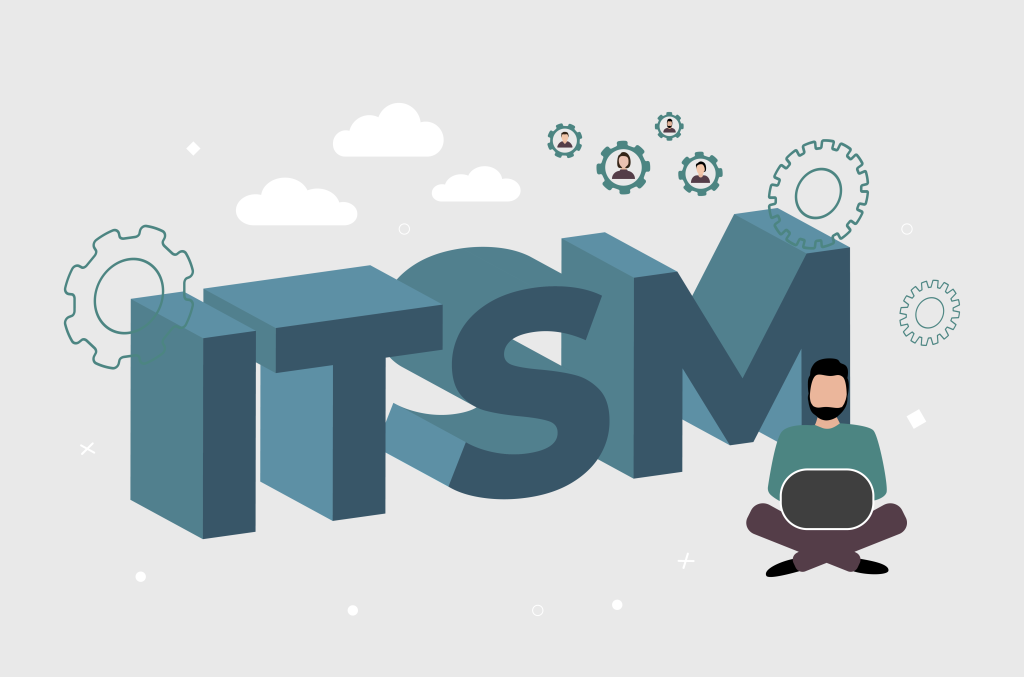 IT service management – mostly referred to as ITSM – is essentially the function of IT teams managing the end-to-end delivery of IT services to customers. This includes all the processes and activities required to design, create, deliver, and support IT services.
The core idea of ITSM is the belief that IT should be delivered as a service. A typical ITSM scenario might involve someone requesting new hardware, such as a laptop or call headset. This request would be submitted through a dedicated portal, with the person filling out a ticket with all relevant information, starting the chain of a repeatable workflow. This ticket would then land in the IT team's 'queue,' where incoming requests are sorted and addressed according to priority.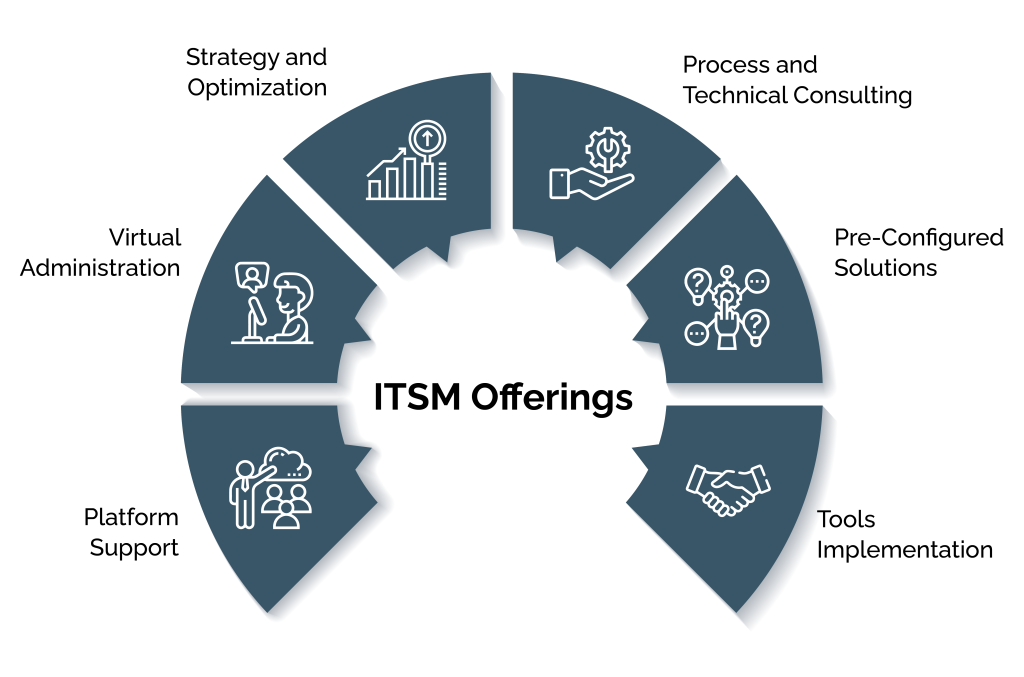 As a result of their day-to-day interactions with IT teams, many people misconstrue the purpose of ITSM as a primary IT support function. However, ITSM teams manage and oversee all kinds of workplace technology, ranging from hardware devices to servers to business-critical software applications.
In this context, many IT service management (ITSM) tools today aren't fit for purpose in tomorrow's business world, often creating conflict over collaboration, siloes over knowledge sharing, and the rigidity of standardization over vital agility. There is a real need for an ITSM solution that enables teams to move fast, unify development, and enhance IT function in an increasingly digital world.
There are some typical approaches to ITSM which have developed over time in the IT industry, positing that an effective ITSM strategy follows three steps:
Build and implement IT technology

Bring in and enforce the proper process

People can learn the technology and abide by the process
However, this traditional method can often lead to IT technology that doesn't adapt to the teams' requirements. Atlassian ITSM offers a new approach, flipping the order of these three steps to put the needs of IT teams at the heart of any ITSM approach.
What is the Atlassian ITSM approach?
 Atlassian's ITSM solution was designed to address traditional IT responsibilities with modern practices in mind, such as culture, collaboration, and improving workflow. Built and extended from Jira, the engine for agile work practices for thousands of customers, Jira Service Management enables organizations to adopt new, modern practices that fit their needs and deliver high value to the business.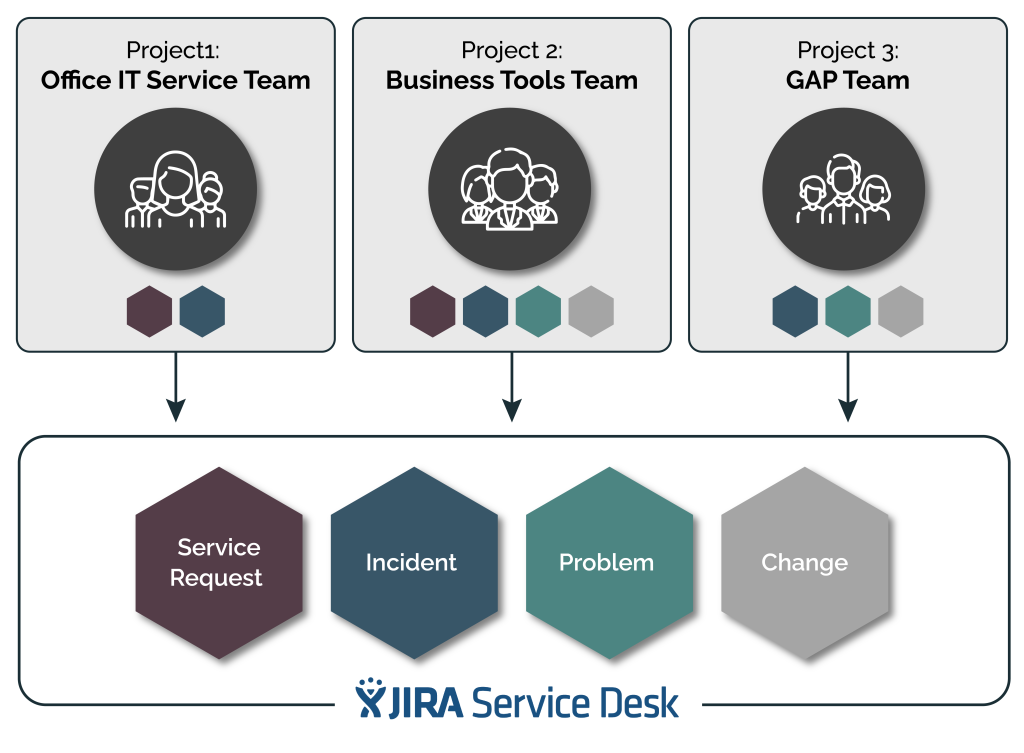 IT teams should be continually learning and improving. They must feel valued and empowered to make a difference in the organization. Rather than answering to rules imposed by a tiered reporting structure or rigid process, IT teams can make informed decisions about adopting SLAs and which software to implement. Because IT teams enable productivity and digital transformation, strong IT teams are critical to influential organizations. The team is at the center of Atlassian ITSM processes and technologies.
After focusing on the strength of the IT team, it's possible to develop unique practices and capabilities to provide value to the organization. No matter how respectable the source, it's insufficient to "copy and paste" another organization's set of standards and hope they will work in your unique environment. Successful IT teams build their approach from frameworks like ITIL (the Information Technology Infrastructure Library). Still, they are careful to adapt processes that resonate with their customers.
Finally, software and technology should support a team's practices and amplify their impact.
The benefits of using Atlassian ITSM
 There are three core benefits to the Atlassian ITSM approach:
Quicker time to value, with teams able to adopt a common code approach to defining and refining workflows while still being standardized on Jira, a single source of truth. This reduces the complexity and cost of ITSM.

Greater visibility of work. Jira Service Management gives teams and the broader organization visibility into work happening across the company. Tight integrations that make contextual information easy to access allow for better business decisions.

Enhanced DevOps, allowing teams to be more effective across the entire IT service lifecycle – from planning to building, testing, deploying, changing, and optimizing.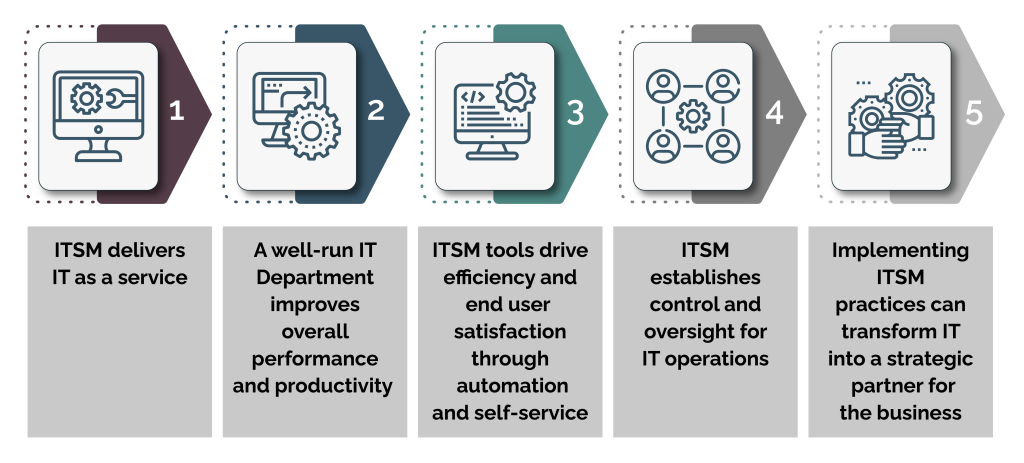 This all stems from a configurable approach to ITSM, with Atlassian's Jira Service Management allowing any team that interacts with IT, such as legal, HR, or finance, to build out their own IT service culture and operations while still having that centralized anchor the ensures more comprehensive business strategy is adhered to.
Get ready to unleash the potential of your teams:
ITSM is a key cog in modernizing business operations, and enhancing the customer and employee experience. Atlassian's approach attempts to take that influence further by placing people at the heart of its methodology, ensuring that all solutions are tailored to the needs of those who use them and maximizing efficiency. The world has changed drastically in the last two years, and software-enabled services are only set to accelerate further. Hence, IT teams need to transform, supporting businesses to be resilient in the face of constant flux and to differentiate themselves under more fierce competition than ever. By moving towards a new ITSM approach, your organization can stay one step ahead of the game.
Radiant Digital is a ServiceNow partner, get in contact with our experts to learn more about IT Service Management and how you can take your digital transformation to the next level.