UXEmpathy is an important human attribute to have in your personal and professional lives. But how does empathy work? And why is empathy a vital part of any user experience research?
In this blog, we explore what it means to incorporate empathy into your business life and how you can use empathy to become a better User Experience Researcher.
What is Empathy?
In practice, empathy can take many forms. The Merriam-Webster Dictionary states that empathy is the "action of understanding, being aware of, being sensitive to, and vicariously experiencing the feelings, thoughts, and experience of another of either the past or present without having the feelings, thoughts, and experience fully communicated in an objectively explicit manner."
Empathy is about understanding the people around you and responding with emotional intelligence. It is something that you can practice every day and never truly master because empathy will differ with every person you interact with. While it is important to bring empathy to your personal life, it is equally important to understand the role empathy can play in business environments.
Empathy in User Experience Research is All About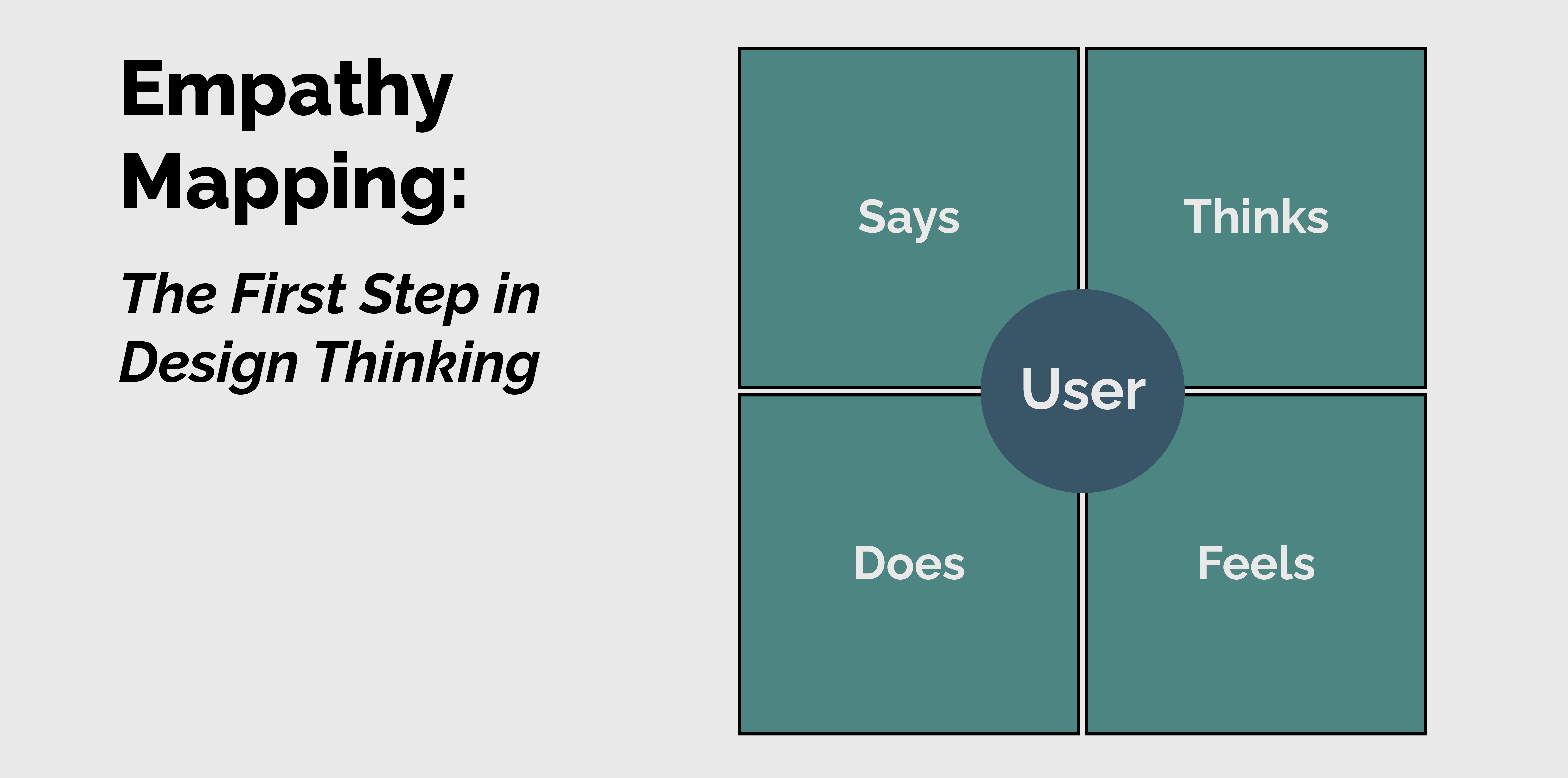 Empathy is a big part of User Experience Research because it is about seeing the problems and experiences through the eyes of the users'. It is not easy to accomplish, but if done correctly, this approach can produce extremely valuable information about your users. This data can then be used to help design teams make decisions that are informed by their product users' needs, likes and dislikes.
When you operate with empathy at the forefront of your mind, you can dig deeper, learn more, and derive more valuable insights. The idea is not to simply solve a need; empathy in user experience is about fully enhancing user lives by taking away unnecessary barriers.
For example, you are building a website, and a quarter of your users are students who are dyslexic. How should you approach your UX design? Instead of designing a standard website and adding an extra font to cater to people with dyslexia, you should design with accessibility in mind right from the beginning.
Consider a range of options like the text to speech, speech recognition, and spell checker. Use your empathy skills to see from the perspectives of dyslexic people and see how your website can be improved to accommodate everyone.
How Can Empathy Enhance Our Daily Lives?
Empathy has tremendous power to enhance our daily lives. With empathy, we can connect to others at a deeper level and understand a variety of perspectives. We can relate to each other with more honesty and learn to be less judgemental. Some people learn empathy from an early age, and it becomes more than just a character trait; it is an integral part of who they are.
Empathy is powerful, and therefore it needs to be treated with caution. As with most things, it is all about balance. You need to have a healthy amount of empathy for those around you, but you also need to take care of yourself, or you will suffer from empathy burnout and fatigue.
If empathy doesn't come naturally to you, there are plenty of ways to develop your empathetic side. In an article by Clair Cain Miller in the New York Times, Miller suggested a number of ways people can improve their empathy:
Talk to New People: Instead of staring at your phone, start conversations with strangers while waiting in line, while on a train, or at the grocery store. Fully and actively listen. Be curious about people with different backgrounds than you, and don't be afraid to ask questions.
Get Involved With a Shared Cause: We are more alike than different. Volunteer and get involved with something that is close to your heart. In doing so, you will not only help yourself, but you will also learn about yourself and your capacity for empathy. Learn about all the different people involved in making a difference and join in.
Admit Your Biases: We all have biases. They are an innate aspect of our human nature. Acknowledge your biases and move forward with curiosity while actively working on avoiding making conclusions about people, places, and things around you through mental shortcuts.
Takeaways
You can learn plenty from making empathy a significant part of your daily business life. A team aware of the power of empathy will more often than not be able to work better together and create products that address real consumer issues.
Who knows? If you want to have a long and fruitful career in User Experience Research, you have to work on your empathy skills all the time actively. If empathy doesn't come naturally, you can always test Claire Cain Miller's suggestions and see what happens.
Ultimately, working on empathy beyond user experience research will make you more aware and appreciative of others. This will improve the way you live your life and the way you do your work. Why not give it a try?
To learn more about how empathy informs user experience research, please contact our UX experts.