The global market for augmented reality (AR), virtual reality (VR), and mixed reality (MR) ) is forecast to reach close to $300 billion by 2024. We are constantly changing how we interact with the world around us, and augmented reality presents us with an inventive way to enhance these interactions. It also gives us a way to improve how we create and design. Augmented Reality is set to be particularly disruptive in the mobile world. There is a lot for mobile marketers, app creators, and designers to consider when incorporating AR into their workflows and products.
So, what AR developments are worth following, and how can we use AR most effectively in our daily and professional lives?
Measure and design the world around you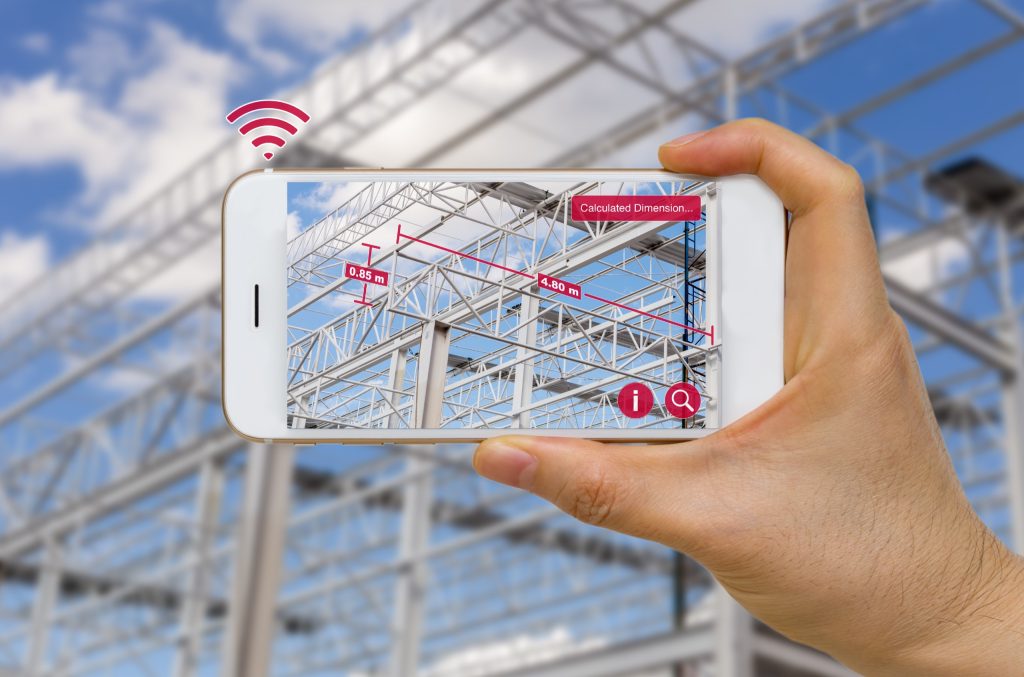 In 2020 Apple CEO Tim Cook said of AR that,"You rarely have a new technology where business and consumers both see it as key to them. That's the reason I think it's going to pervade your life. "Indeed, Augmented Reality has many practical applications which indicate that it is a technology that is here for the long term. For example, AR can be used as a tool to measure and design the things we see and live within the real world.
There are a number of apps for Android and Apple devices that allow you to use AR technology to measure and visualize items in real space. With something like "Ruler App + AR Tape Measure" augmented reality technology is used to tape measure the real world with your smartphone's camera. All you have to do is target aim on the detected plane and start to use the AR tape measure tool.
Today, there is also a selection of AR apps you can use for interior design. Apps like Houzz, Dulux Visualizer and IKEA Place all allow users to see how different decor items might look in your home. With these kinds of apps, you no longer have to worry about whether a design will suit the environment before buying it. Instead, AR technology lets you see the world differently. It enables you to conveniently measure and design in ways that would otherwise be impractical and expensive.
Learning with AR


Augmented Reality also has plenty of utility in the classroom. AR is already being used in education to allow students to deepen their knowledge. With AR applications, teachers will improve their interactivity and engagement with their students. For example,, SkyView is an app that enables students to explore the universe using AR overlays of the night sky. As a result, science class has the potential to be so much more interactive and awe-inspiring.
Similarly, Microsoft's HoloLens is a type of augmented reality (which they call "mixed reality") that has allowed medical students and doctors to receive a practical, hands-on education of the human body. AR technology has made it easier and more convenient for students to enhance their understanding of anatomy. The potential learning opportunities with AR technology are limitless!
Learning with AR is a hot topic. If you want to know more about the exciting work being done with AR and the fascinating conversations being had take a look at ScienceDirect's page on Mobile Augmented Reality.
Navigating to your destination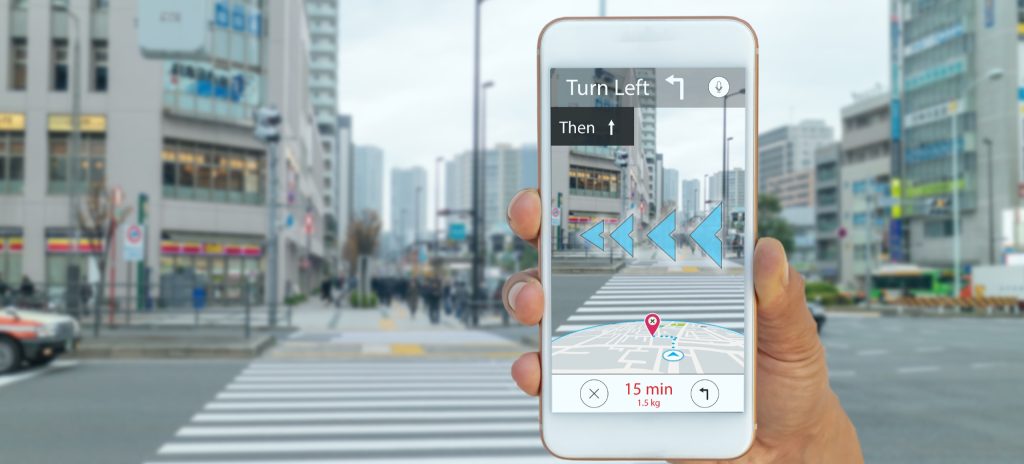 You may not have even realized but you've probably used AR to help you navigate. Many advanced GPS navigation apps like Sygic or Google Maps now use AR to enhance their navigation experience. For example, Sygic, which has over 200 million users worldwide, drivers can take advantage of an AR feature within the app that guides via a virtual path on their smartphone camera preview. It is an intuitive system that serves as an upgrade on the previous map-based navigation and provides users with a real-time camera preview, ensuring that their journeys can be safer and more accurate.
AR gaming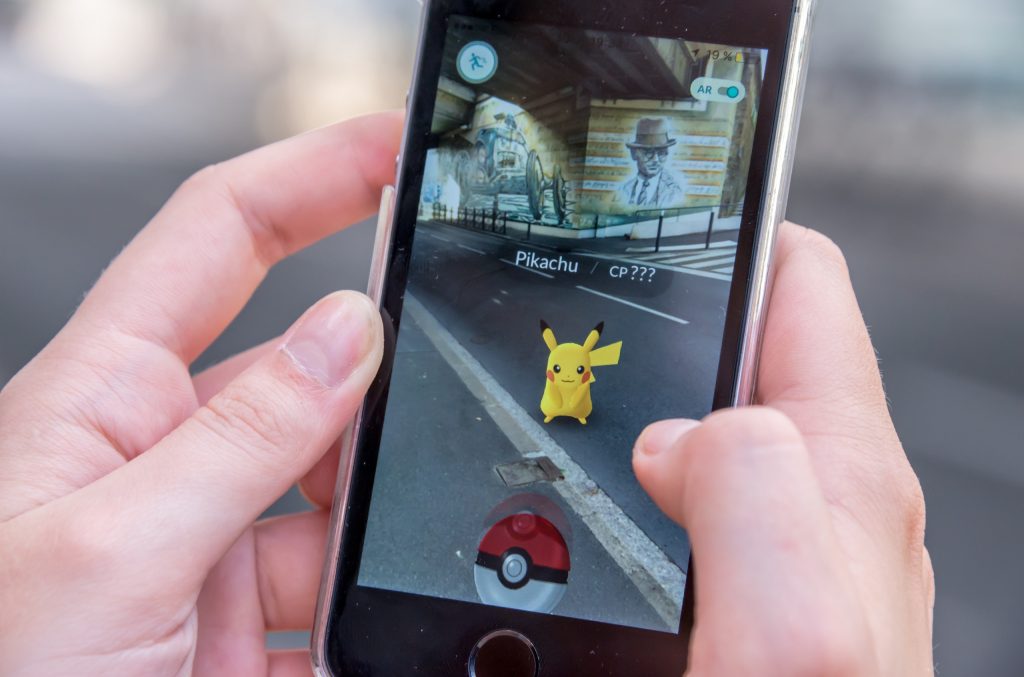 One of the most famous examples of AT in mobile gaming apps is Pokémon GO. The viral game became a worldwide phenomenon when released back in 2016. The success of Pokémon Go indicates the potential of free-to-play AR-based games. The app, which uses a freemium business model that combines local advertising and app purchases, has grossed more than $5 billion. Although the game is based on an already popular IP, Pokémon also shows how eager consumers are to get out of their houses and use AR games to interact with the world around them. Check out this Game Designing article, "The Unstoppable Rise of AR: Groundbreaking Games", to learn about some of the other AR games that are taking the industry by storm.
The future of AR
The future of AR looks bright. It is a technology capable of altering the way we interact with each other and the world. AR also presents plenty of great opportunities for creative minds in the mobile gaming space. At Radiant, we understand the value of being at the forefront of digital innovations. As we see it, AR will be one of those innovations that will change the game for industries worldwide. We want to help businesses navigate an increasingly crowded field, make the most of their digital transformation and create innovative solutions.
In the world of mobile, those who appreciate AR's potential and are actively looking to use AR to be creative will make engaging content and positively change the way their users interact with the world around them.
Are you interested in the future of Augmented Reality? Visit Radiant Digital to learn more about the role AR can play along the road to complete digital transformation.